Sorry, no posts matched your criteria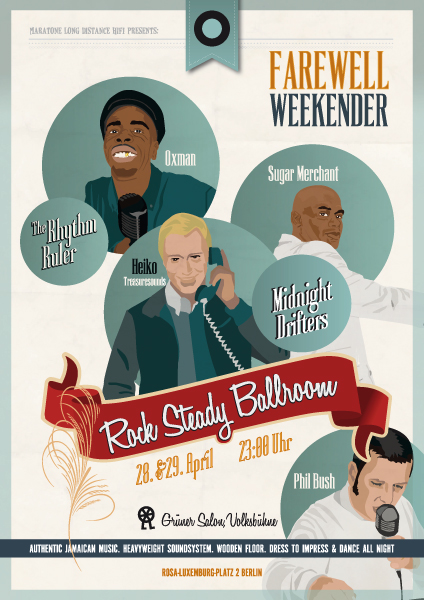 we have been very lucky finding a beautiful venue where we could even setup our Maratone Long Distance Hifi in 2013. since then we have provided you with original jamaican music played by selectors from all over the world. due to unpleasant reasons affecting more than just the club we have to leave this amazing place by the time of this weekender.
we invited some of our favourite guest selectors of the last 4 years and are proud to present a 1st class lineup. it will be our pleasure to welcome you for a last dance in april 2017.
28./29.4.2017 – 23:30
Grüner Salon, Rosa-Luxemburg-Platz 2, 10178 Berlin
/
0 Comments
/
by the rhythm ruler
https://originalreggae.de/wp-content/uploads/2017/10/nothing.png
0
0
the rhythm ruler
https://originalreggae.de/wp-content/uploads/2017/10/nothing.png
the rhythm ruler
2017-04-29 23:30:23
2018-04-07 20:49:58
28./29.4.2017 - Rock Steady Ballroom Farewell Weekender