Sweet Sensation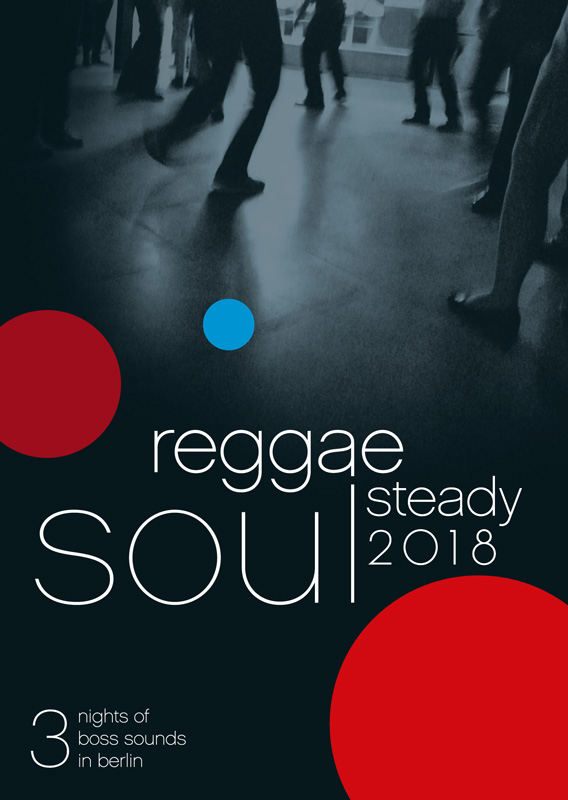 The opening night for Reggae Steady Soul 2018 will also be the 14th anniversary & the very last Sweet Sensation, so better don't miss it. As always you will get to hear Jamaican Ska, Rock Steady and Original Reggae as Rudewoi, Smart Soul, The Rhythm Ruler & their special guests present the best of the golden age of Jamaican music.
28.12. 10pm
Schreinerstr. 47, 10247 Berlin
Mix it Up!
Upbeat, Offbeat, Downbeat – the NYE Böller-ama Soul DJs spin Reggae & Ska and the Reggae DJs play Soul. Reggae & Ska: VIP Hitman, Peanut Vendor, Marc Forrest –  Soul: Judge Celik, Frank Upsetter, BossK
29.12. 10pm
Privatclub, Skalitzer Str. 85-68, 10997 Berlin
Böller-ama
ReggaeXplosion floor: Early Reggae, Rock Steady, Jamaican Ska, 70s Roots
DJs Frank Upsetter (HH), Reggae Hit The Town (NÜ), Thee Snufferer (K), Gary The Matador (UK), Carib Crew (B)
Hip City Soul Club floor: Upfront Northern & Rare Soul, R&B, Mod Clubsounds, Funk and….dis–KO
DJs Paul Grant (IRE), VIP Hitman (HH), Peanut Vendor (L), Mario Montgomery (B), Marc Forrest (B)
Original 45s only, wooden floors, beautyful people all night long!
31.12. 10pm
Tommyhaus, Schicksaal and Linie 1, Wilhelmstr. 9, 10963 Berlin
https://originalreggae.de/wp-content/uploads/2017/10/nothing.png
0
0
the rhythm ruler
https://originalreggae.de/wp-content/uploads/2017/10/nothing.png
the rhythm ruler
2018-09-26 14:04:47
2018-12-31 22:34:32
28./29./31.12.2018: Reggae Steady Soul New Year's Eve Weekender