DJ Goldfinga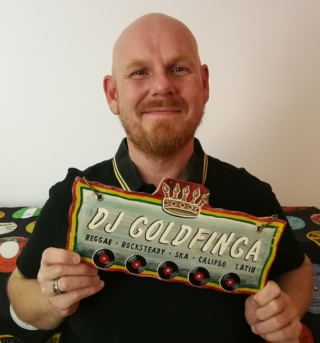 Original Berlin Rudeboy DJ Goldfinga fell in love with "oldtime' Carribbean Music in his early teens and started buying Jamaican 45s straight from the start in the early 1980s. Not long before he started spinning his 45s in public and became founding member and drummer of Berlin's Ska Band 'Mother's Pride'. Over the past 30 years he played hundreds of concerts across the continent, hosted several allnighters and deejayed countless clubs and partys, yet the music remained the same: Finest Ska, Rocksteady, Heavy Boss Reggae and Vintage Roots from Jamaica. We're glad he accepted the challenge to take part in this year's Soundclash – it's about time to have him play on our Soundsystem again!
Phil Bush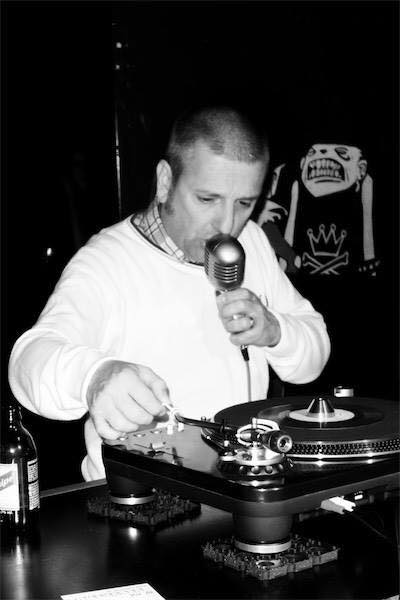 Phil got into Jamaican music as a teen during the Two-Tone and Mod revival era. The DJing started during the 1980s and many years later he started a night called 'Sounds & Pressure'. Renting decks and playing on a crap club PA wasn't satisfying, so he built his own soundsystem. Since then Sounds & Pressure Lo Fi has set the highest standards on the scene both musically and sonically, supporting other people's events, running it's own events and nowadays even headlining European Reggae festivals and weekenders. We had the honour to welcome Phil with his valve driven soundsystem at the Vintage Reggae Night in YAAM once and still remember the brilliant nights at the Rock Steady Ballroom where he was our guest DJ twice.
Tiny T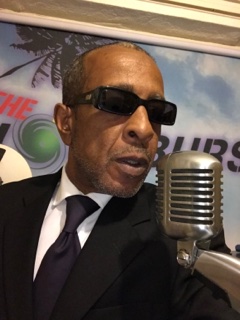 As son of original Jamaican Soundsystem operator 'Freddie Cloudburst' the musical carreer of Tiny T started at the Tender age of 11 when he played his first DJ set at a Schools Christmas party. Not a year passed since without educating himself in jamaican music. His record collection is as amazing as his knowledge about Jamaican Oldies and over the last years Tiny T has been booked at Reggae Geel, Rototom Sunsplash and even toured Japan and Mexico with bags full of musical gold. In Germany he is known to most Jamaican Oldies enthusiasts as he won the 'King of Kings Revival Soundclash' in 2011 and played in Berlin for the Maratone Soundsystem twice already.
Powered by Maratone Long Distance HiFi. Same rules as last year. Missed that one? Check out the recap.
We'll run a big dance called 'Reggae Rumble' the following saturday night, so save the whole weekend for the hottest jamaican vintage sounds on Berlin's #1 Original Oldies soundsystem.
27.9.2018, 11pm, Badehaus
Revaler Str. 99, 10245 Berlin
https://originalreggae.de/wp-content/uploads/2017/10/nothing.png
0
0
the rhythm ruler
https://originalreggae.de/wp-content/uploads/2017/10/nothing.png
the rhythm ruler
2019-08-28 22:39:38
2019-09-27 23:27:08
Vintage Jamaican Music Soundclash – Competitors 2019